FREE Diabetes Community Empowerment Program – Surry and Isle of Wigh
July 17, 2018 @ 5:30 pm

-

7:00 pm

-

Free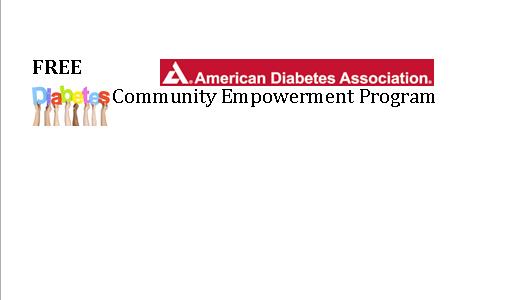 Are you ready you take charge of you health?
Learn how you can live with and manage diabetes, stay healthy and enjoy a full life!
Four (4) FREE educational sessions are open to residents of Surry and Isle of Wight Counties — all ages, with or without diabetes, caregivers, health and wellness ministries, etc.
Dates: July 17 and 24 & August 14 and 21
Registration by July 13th is required. This program contains four (4) sessions.
Session Topics:
¨ When the Diagnosis is Diabetes, You are in Charge — Includes prescreening, general overview of diabetes, management, prevention & treatment
¨ You Can Still Eat the Food You Love — prepare healthier foods, learn about portion control, and enjoy healthier foods when eating on the go
¨ Motion's the Potion: How Activity Helps — Learn how to increase your level of physical activity day to day with your diet and maintain a healthy weight
¨ Risk Control for Heart Attack & Stroke — ABCs of good diabetes management to help you stay on track and lower your risk
¨ How to Limit the Damage Diabetes Can Do — Learn about health complications involving nerve damage and kidney disease, sexual health, skin, teeth, and gums among those diagnosed with diabetes, preventative measures; delaying onset of symptoms and management of disease