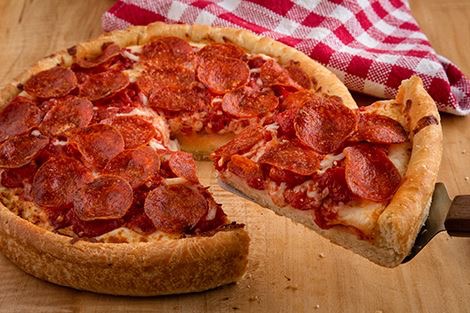 Media Advisory
July 10, 2017
Contact: Jennifer Martin
(757) 561 – 1468
(202) 796 – 8661
jmartin@unos.com
For Immediate Release
Uno Pizzeria & Grill Celebrates Summer with Free Pizza Day
VIRGINIA BEACH: Uno Pizzeria & Grill locations all over the US are celebrating Summer with a Free Pizza Day outside their restaurants. Attendees will be treated to either a cheese & tomato Deep Dish or a pepperoni Chicago Thin Crust Pizza (one per car/party) to take with them to-go. The National Kidney Foundation will be on site helping to raise funds and awareness for the cause.
Where: Uno Pizzeria & Grill, 1005 Lynnhaven Mall Loop #1143 Virginia Beach, Va 23452
When: Saturday, July 15, 2017 from 1-4pm
Why: We invented the Deep Dish Pizza at our historic downtown Chicago Pizzeria Uno restaurant in 1943, so pizza is embedded in our DNA. We are committed to the craft of pizza and this Summer, we want to celebrate that heritage as well as the incredible communities that we are a part of. Join us for an afternoon of sun, fun and PIZZA!
For more information, visit https://www.unos.com/pizzaparty.php.
About UNO's
Based in Boston, Massachusetts, Uno Restaurant Holdings Corporation includes 133 company-owned and franchised Uno Pizzeria & Grill restaurants located in 23 states, the District of Columbia, Puerto Rico, South Korea, the United Arab Emirates, Honduras, Mexico, Kuwait and Saudi Arabia. Famous for inventing Deep Dish Pizza in 1943, UNO's mission is to deliver big, bold flavors, rich, rewarding experiences and unbelievably delicious pizza and other craveable menu creations you won't find anywhere else. The Company also operates Uno Dué Go, a fast casual concept, Uno Express, a quick service concept, and Uno Foods, a consumer packaged foods business which supplies airlines, movie theaters, hotels, airports, travel plazas, schools and supermarkets with both frozen and refrigerated private-label foods and UNO branded products. For more information, visit www.unos.com.