GUCCI MANE
May 10, 2018 @ 8:30 pm
-
$55. – $63.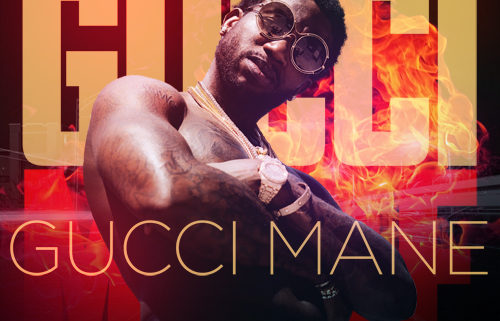 Gucci Mane will perform live at the Constant Center on May 10, 2018, at 8:30 PM.
Tickets are priced as follows:
Advance ticket: $55
Day of show ticket: $63
Vip/Early Entry Upgrade: $103 (limited availability)
Includes: Early entry into event, front of stage access (not guaranteed), memorabilia item.
*Those who purchase VIP must arrive by 7:00 p.m. at the south lobby entrance located on 43rd Street behind the box office.
**Event ticket must be purchased in addition to VIP Upgrade.
About Gucci Mane:
Gucci Mane began rapping at the age of 14. The first song he released was "La Flare" on Str8 Drop Records that was pressed onto about 1000 CDs and distributed throughout East Atlanta. Following the release of "La Flare", and being inspired by Master P, Gucci Mane decided he wanted to start a music label. Gucci Mane began to manage rapper, Lil Buddy in 2001 and eventually met producer Zaytoven. In 2002, he linked up with SYS Records as a member of the Sign Yourself Click. Gucci Mane also linked up with producer Zaytoven and made his own label, LaFlare Entertainment.
After heading to New York in search of a distribution deal and returning home empty, he was introduced to Big Cat, the head of Big Cat Records. Ultimately deciding to form an alliance with the label that brought Khia to prominence, he released a song, "Black Tee," a response to Dem Franchize Boyz hit record, "White Tee," as well as a collaboration with fellow rising local rapper Jeezy with "So Icy." Securing a distribution deal with Tommy Boy Records, Gucci continued to work the underground while preparing for the release of his debut album, Trap House.
Since releasing Trap House, Gucci Mane has had 24 songs on Billboard's Hot 100 including "I Get The Bag" at #11 in 2017. He has collaborated with artists like Rae Sremmurd on "Black Beatles", Mario on "Break Up", Selena Gomez on "Fetish" and Migos on "Slippery". In addition, he has had 47 songs on Billboards Hot R&B/Hip-Hop songs. Gucci Mane has achieved multiple milestones including being nominated for 3 BET Awards, 3 BET Hip Hop Awards, and 3 MTV Video Music Awards which he won Best Pop Video with "Down" with Fifth Harmony.