LANGLEY SPEEDWAY – DAY OF DESTRUCTION
October 20, 2018 @ 1:00 pm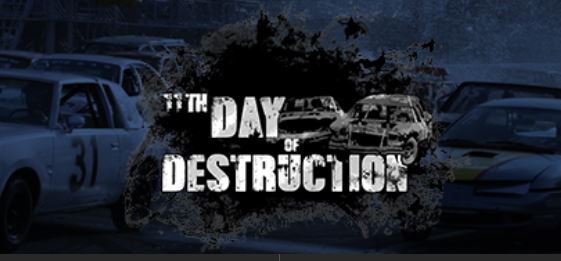 Come on out to Langley Speedway's DAY OF DESTRUCTION on Saturday, Oct 20,2018.
The Day of Destruction features competitive events highlighting the destruction of cars and appliances and marks the end of the weekly racing season.  Events are designed to create as much tire smoke and sheet-metal destruction as possible. Yes, they are competitions and races, but they are at least as much about accidental and intentional collisions.
Location:  Langley Speedway, 3165 N. Armistead Ave., Hampton, VA. 23666
Tickets: $12 adults, $10 military and seniors, $5 children 6-12, free children 5 and under.