NAS Oceana Air Show 2020 – LIVE Broadcast on SKY4 TV
September 19, 2020 @ 12:00 pm

-

4:00 pm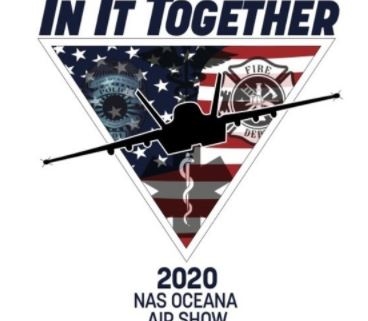 NAS Oceana Air Show
Naval Air Station Oceana will broadcast its annual air show LIVE on Saturday, September 19, 2020 from Noon to 4 p.m. on WSKY SKY4 TV –  featuring performances by a variety of military aircraft including the Navy's F/A-18 Super Hornet Rhino Demonstration Team and the Air Force F-22 Raptor Demo Team.
The decision to broadcast the air show, instead of inviting the public on the base to view, allows Hampton Roads residents to see naval aviation up close in a safe environment during the COVID-19 pandemic.
The four-hour show can be viewed on WSKY SKY4 TV!
WSKY is carried mainly on channel 4, except on the Charter Spectrum system in Suffolk and the Eastern Shore, where it is carried on channel 10. A high definition feed is available on Cox digital channel 1004, Verizon Fios 504, Spectrum channel 703 in Suffolk & the Eastern Shore, channel 704 in Manteo, and Mediacom channel 804.

You may also tune in online at https://www.facebook.com/events/1849904701816801/ and https://tinyurl.com/NAS-OceanaAirShow2020-YouTube3. Updates to the show's schedule will be posted on NAS Oceana's Facebook page at www.facebook.com/navalairstationoceana.