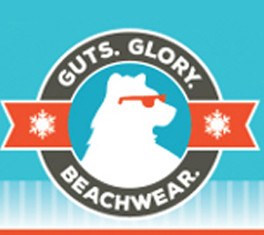 Are you ready to take an ice-cold dip into the Atlantic Ocean with several thousand of the coolest Special Olympics supporters in VA?! We're serving up two beachfront races to get you moving, live music, frosty craft brews, a costume contest and parade, VIP party, great food and all the hot chocolate and coffee you could want!
The VA Beach Polar Plunge® Festival kicks off Saturday with the SunTrust Dash & Splash Challenge (our annual 4 Mile & 1 Mile runs), a costume contest and parade down the boardwalk, the Plunge Marketplace featuring local artisans, frosty beverages, live music, free Wawa hot chocolate and coffee, and an icy dip into the frigid Atlantic Ocean with 3,000 of your closest friends.
Remember it's $100 to take the Plunge ‒ and it's all for a great cause! Looking for great fundraising tools to help you reach your goal? Checkout all the great resources we have for plungers on the home page.