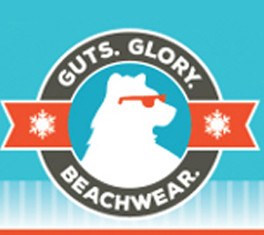 Prepare to drop to the degree of ultra cool during the Polar Plunge Winter Festival. Celebrate 25 years of coolness this year and choose from plunging into the freezing Atlantic or running a 5K to raise awareness and funds to provide free programming for children and adults with intellectual disabilities. The Cool School Challenge kicks off the festival on February 3rd during which students and teachers brave the icy waters together. The Plunge 5K, the Pee Wee Plunge – a dip into the kiddie pool for the wee ones – and the big Polar Plunge all take place on February 4th. Don't miss out on a perfect chance to show how cool you really are. More information and registration
More Details:
The VA Beach Polar Plunge® Festival kicks off Saturday with the OnUp Dash & Splash Challenge (our annual 4 Miler & 1 Miler runs), a costume contest and parade down the boardwalk, and an icy dip into the frosty Atlantic Ocean with 3,000 of your closest friends!
Join us for a post-Plunge party at the Hyatt's Ocean 27 with music, food and drink specials to celebrate being an all-star fundraiser for Special Olympics Virginia! It's an all-day party ‒ and it's all for a great cause!
And this year, the top 5 teams that raise the most money by midnight before the Plunge are entered into a drawing for a chance to win 4 free airline vouchers to anywhere in the United States. So, if you like to travel, start raising for a chance to win! Transportation provided by United Airlines; restrictions apply.
Bringing the kids? Don't forget about the Cool School Challenge, which kicks off Friday morning!
DETAILS:
8 am — OnUp Dash & Splash registration/check-in
9 am — 4 Miler official start time
10 am — Plunge registration/check-in
10:30 am — 1 Miler official start time
10:30‒11:30 am — Costume contest registration/check-in (come in costume to be judged!)
12 pm — Boogie Down the Boardwalk costume parade
2 pm — Official plunge start time
Looking for great fundraising tools, like email templates, donor receipts and more? Take a look at all the great tools we have for plungers on the home page!